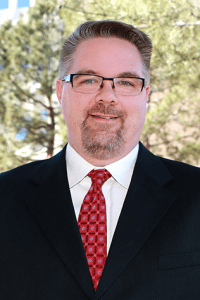 PROPERTY MANAGER
Greg has built a strong reputation throughout the many years of his capacity in handling complex financial situations of and including budget, operating expense analyses, commercial real estate property management and multiple accounting projects, each property of which has ranged in size from 900,000 sf to 1.5 million sf in industrial, office, and retail contracts. His skills extend yet further in quality property management of like commercial properties that demand stringent responsibilities and duties that must be met in a timely fashion.
Earlier in his career, Greg had been successful at assisting a general manager of a 1.3 million sf, 54-story downtown office tower with all operational functions with primary duties including such areas as coordinating fire safety training programs, analyzing proposals for vendor contracting and implementing such contracts along with the supervision of security, parking, engineering, office staff and operations. He is proficient in leasing projects, tenant relations, operating expense reconciliations and financial reporting.
Greg's capabilities are numerous, to say the least. With such demanding responsibilities that requires a high degree of a thorough understanding of all facets of commercial property leasing and management with his years-long expertise as an RPA, Greg has become a noteworthy asset to Weststar Commercial.