While many things have changed over the nearly 50 years since Weststar began, one important hallmark remains constant—our commitment to maintaining the highest standard of excellence in commercial real estate. For almost five decades, our family owned business has been recognized as a key leader in providing commercial real estate services including, brokered leasing, management, owner and tenant representation, acquisition and sales, and development of retail, office, and industrial properties.
In part, Weststar's excellence stems from our dedication to helping our commercial real estate clients. We work side-by-side with each client to provide our services in the most cost-effective and timely fashion. Defining the needs of our clients while adapting to rapidly changing markets, adding value to our properties, and helping clients make well-informed business decisions for their commercial real estate needs puts us ahead of the game.
Property Management Services
Financial Management & Reporting
Lease Administration
Preventive & Recurring Maintenance
Capital Improvements
Tenant Relations
Weststar has extensive experience and proven ability in managing retail, industrial, office, and multi-family properties. Weststar's extensive knowledge of these property types, and personalized service for each property, combined with our understanding of local real estate markets, allows us to maximize the value of each client's real estate assets. Weststar provides responsive, proactive services that enhance a property's appearance, improve tenant relations, boost tenant retention, maximize cash flows, and increase overall project value over time. We work closely with our property owners to better understand and achieve their business goals.
Acquisitions and Dispositions
Retail
Office
Industrial
Mixed Use
Land
The brokers at Weststar have extensive market knowledge, a proven marketing program and an unequaled ability to perform. All of these tools benefit our clients, both buyers and sellers, during the process of identification, analysis, negotiation, disposition of, and acquisition of commercial real estate. When representing landlords in the marketing, positioning, and negotiation of the most favorable lease terms for commercial real estate, we bring a wealth of experience, in-depth market knowledge, and creativity.
Contact Us To Find Out How We Can Assist You
720-941-9200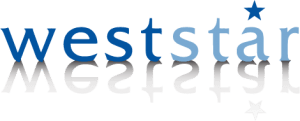 6795 E. Tennessee Ave, Suite 601
Denver, CO 80224
720-941-9200 Phone
720-941-9202 Fax