RESIDENTIAL PROPERTY MANAGEMENT
Weststar Management operates under a philosophy of honesty and strong ethical principles. What sets us apart from our competition is our management track record, property managers who set the tone for excellence, easy access to all associates, and 24 hour emergency assistance, to name a few.
Contact us today to discuss your HOA Management needs.
RESIDENTIAL SERVICES
Some of the Services provided by Weststar Management Corp. include:
Budget preparation, bill payment, bank reconciliation
Billing and collection of HOA dues
Oversee contractors and obtain bids
Enforcement of Covenants and Restrictions
Property inspections
Maintain Association files
Flexibility to customize solutions that meet your HOA needs
We recognize that every Homeowner Association has different needs for its community. We would be happy to discuss tailoring our services to meet your community's needs.
Since the early 1960s, Weststar Management Corp. has been a leader in the industry. For decades, our work has demonstrated our commitment to maintaining the highest standards of professional HOA management throughout the Denver metro area.
Our primary role is to implement the decisions of each board of directors, administer the services, programs, and operations of the HOA Association within the policies and guidelines set by the board of directors, and provide information, training, and often leadership to a new or inexperienced board of directors as it sets policies and makes decisions for its community's needs.
Integrity and dedicated service to our clients has enabled Weststar Management to build a solid reputation and adapt to the ever-evolving residential real estate market. The conscientious efforts of our professional property managers further embodies our desire to provide the best customer service to our communities.
Contact Us To Find Out How We Can Assist You
720-941-9200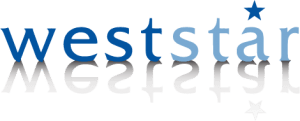 6795 E. Tennessee Ave, Suite 601
Denver, CO 80224
720-941-9200 Phone
720-941-9202 Fax