Federal Plaza, a sprawling Safeway-anchored prime retail center, is highly visible with excellent access from both North Federal Boulevard and West 104th Avenue in the Federal Heights community. Heavy daily traffic accounts for the strong demographics from continued high residential growth. National tenants Firestone, Walgreen's, Comfort Dental, Chipotle, Dairy Queen, Chick-fil-A, Burger King and recently AT&T make this center an opportunity worth looking into.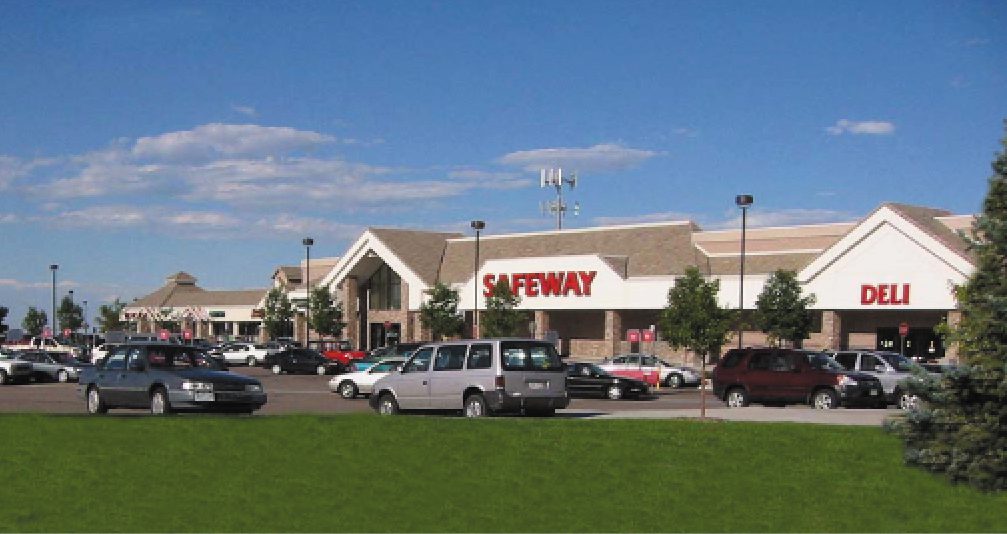 W. 104th Avenue at N. Federal Boulevard – 32,419 CPD (2005)
N. Federal Boulevard at W. 104th Avenue – 27,300 CPD (2004)
Census/Population (2000)
17,707 – 1 mile; 119,316 – 3 miles; 304,867 – 5 miles
Average HH Income (2006)
$74,588 – 1 mile; $68,847 – 3 miles; $69,925 – 5 miles
*CoStar Property, 4/24/2008
Additional Property Photos
Information contained herein, while not guaranteed, is from sources believed reliable. Price, terms, and information subject to change.