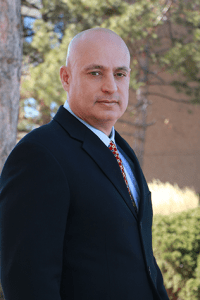 PRINCIPAL
As one of the principals of Weststar Commercial, Kevin has shown a strong dedication toward serving the best interests of his clients, having worked closely with owners, tenants, and brokers alike. His expertise and knowledge in leasing and property management has helped him to attain the highest level of respect from both his peers and his clients.
Kevin brings more than 15 years of experience to the table in all facets of the commercial real estate industry. His hands-on approach in working with both tenants and property owners in management, leasing, and property development has set him apart from the crowd as a competitive player.
As a member of the International Council of Shopping Centers (ICSC), and a member of the Denver Metropolitan Commercial Association of Realtors (DMCAR), Kevin's expertise in the commercial retail property sectors is unparalleled to many in this complex industry.