Investment Property for Sale
Just north of East Colfax Avenue in Aurora, Colorado on the corner of Peoria Street and East 16th Avenue, a new investment opportunity  come on the market. A 7,400 square foot corner lot currently serving as a car wash can be of benefit to the potential investor as both a car wash revenue, and a business and investment possibility, especially since this area is still in a constant state of continued exponential growth.
Located a few blocks away on East Colfax is the large UC Health Anschutz Outpatient Pavilion, UC Health University of Colorado Hospital, and the UC Health University of Colorado Anschutz Medical Campus, which is considered to be the largest academic health center in the Rocky Mountain region.
The seller has completed $20,000 plus improvements on the current property. With these improvements, an investor can immediately begin collecting operating income from an established base through this car wash business while working on a complete redevelopment of the site. Included in the sale of this property will be a set of preliminary micro apartment multi-family plans and initial information from the city.
Please contact one of our brokers for the financials and for further details. This property has every potential of being a great investment opportunity, well worth investigating further.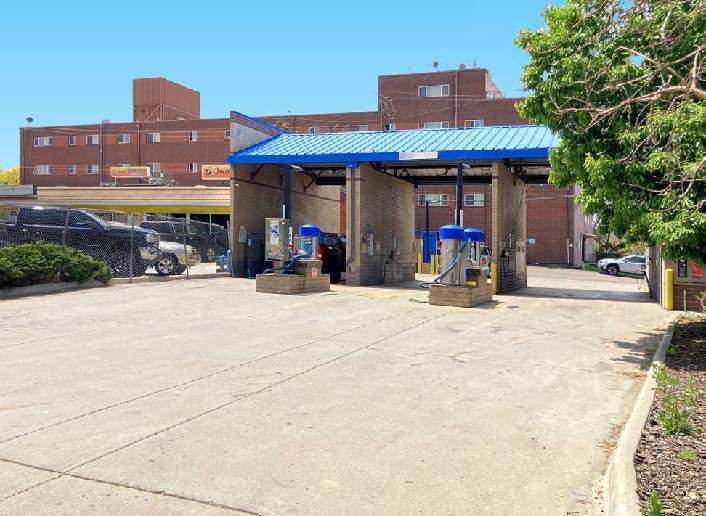 Property: 1597 Peoria St.
Asking Price: $775,000
Lot Size: 7,400 sf
Zoning: MU – FB
Cap Rate: 9.82%
County: Adams
Peoria St. at E. Colfax Ave. S.: 31,632 VPD
Peoria St. at E. 19th Ave. S.: 32,625 VPD
E. Colfax Ave. at Peoria St. W.: 41,819 VPD
2010 Population
2 Miles: 73,732
5 Miles: 335,634
10 Miles: 944,407
2023 Population
2 Miles: 95,428
5 Miles: 404,917
10 Miles: 1,124,210
Median Home Value
2 Miles: $322,726
5 Miles: $362,710
10 Miles: $400,561
*Traffic Source: Traffic Metrix (2023)
*Demographics Source: CoStar Realty Information, Inc. (2023)
Sheldon Hayutin
720-880-2934 direct
303-888-8597 cell
sheldon@weststarcommerical.com
Lev Cohen
720-880-2925 direct
720-232-4118 cell
lev@weststarcommercial.com
Information contained herein, while not guaranteed, is from sources believed reliable. Price, terms, and information subject to change.